High-End Design/Build Services for Custom Homes
The difference between a custom home and a tract home is that a custom home will be one-of-a-kind, allowing you to make your design ideas come to life and create an environment that is uniquely yours, not someone else's. That is what we offer as specialists in high-end custom homes.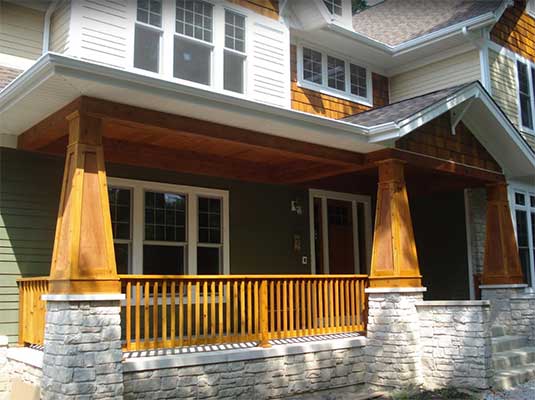 Our Philosophy
"Cheap things are of no value; valuable things are not cheap." – Chinese Proverb
When you decide to upgrade, you are doing it to increase the equity and livability of your home. Those who settle for cheaper products and less experienced craftsman compromise what they originally set out to achieve. You are wise not to do that by getting in touch with our team. At Primo/J.W. Skutnik, we offer distinctive designs of high quality, which we always deliver on time and on budget. There is nothing cheap when it comes to our company, and that's a promise.
Our Design/Build Process & How It Works
Initial Consultation
Allows the custom home designer and the client to discuss the project.
Helps client to determine the project goals, budget and timeframe.
Provides the designer with sufficient information in order to develop a preliminary cost quote that will be presented at the second meeting.
Design Phase
A retainer agreement contract is created and includes cost for design phase and what specific services are included.
The client, architect and design/build consultant work together to determine final decisions on the layout and design. Function and aesthetics are taken into account, as well as budget.
Construction Phase
Create a construction agreement contract that specifies pricing, scope of work and timeframe.
Construction begins. During this time, our team works diligently to ensure the quality of the work and to keep the project on schedule.
We maintain constant communication with our clients. In addition, clients are asked to complete a satisfaction survey giving feedback on the quality of work and services provided.
Contact Us for a Free Initial Consultation
When you need a contractor that specializes in custom homes and additions, we invite you to contact Primo/J.W. Skutnik for a free initial consultation. Call us today at (630) 233-1333 or fill out the contact form and we will respond ASAP.