Local Home Builder Serving Chicagoland Since 1974
Primo/J.W. Skutnik is a fully licensed and insured home building contractor that specializes in custom home design and construction. Our family-oriented company services Chicagoland and western suburbs, from Lake Forest to Tinley Park. We have references that can attest to our quality construction and home development as a custom home builder. Our 45+ years of professional expertise can help turn your dreams into the home you have always hoped for. Contact us today for a personal consultation.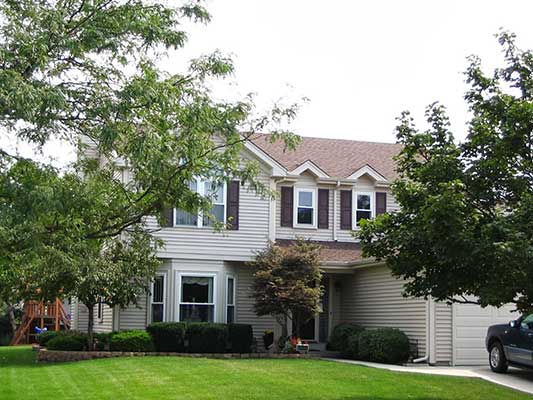 Our Mission Statement
Our mission is to provide our customers with unequaled service in custom home building, utilizing an innovative approach to problem-solving, from the design phase to project completion.
Our Company History
Paul J. Gerace Jr. has been in the building industry since the early 1970s when he created his first company, Primo Construction Co., Inc., which concentrated on kitchen and bathroom remodeling. Paul, or "Primo", developed a reputation early in his career for being fastidious with his work, giving his best to every detail. As his company grew, it became necessary for Paul's company to work with subcontractors so that he could handle the influx of business he was getting. From the start, these "subs" knew that to work with Paul meant that only the best would suffice – no sloppy work, no tardiness and no excuses.
Paul gradually moved onto larger and more intricate projects, building a number of custom homes and major room additions in his local community. Enter Jerzy Skutnik, the owner of J.W. Skutnik Construction, Inc. for over 20 years. Jerry was a subcontractor that had worked with Paul, delivering high-quality workmanship. The two contractors realized that their goals were very similar, as were their work ethic and standards. They decided to form a partner company, Primo/J.W. Skutnik Inc. As partners, Paul and Jerry have created a company where quality and integrity come first. Their fundamental goal is to treat their customers as they themselves like to be treated, a golden rule in building as well as life.
Brad Gerace, Paul's son, grew up learning the fundamentals of implementing value into design. Alongside Paul and Jerzy, Brad studied the ins and outs of the industry for five years before managing his own project. Since then, Brad has completed over 150 projects as a home builder, from bathroom remodels to custom homes, all the while implementing organizational efficiency and project effectiveness. Brad is also on the forefront of new techniques, products and innovations in the building industry, which he blends with the old-world craftsmanship he was taught by his father.
Contact Us for a Free Initial Consultation
Primo/J.W. Skutnik is a company that prides itself on being a high-end local home builder that customers trust. If you are ready to begin your home building project, call us today at (630) 233-1333 or fill out the contact form and we will respond ASAP.